Instead of our cancelled Christmas parties over the last two years, we are delighted to be able to hold a World Down Syndrome Day party thanks to the support of the amazing Singing Hands, on Sunday 13th March from 10.45am – 12.15pm.
Singing Hands will be doing a wide range of songs suitable for all ages from their popular Makaton signing CDs & DVDs – the songs will cover nursery rhymes right through to well known pop songs for everyone to enjoy!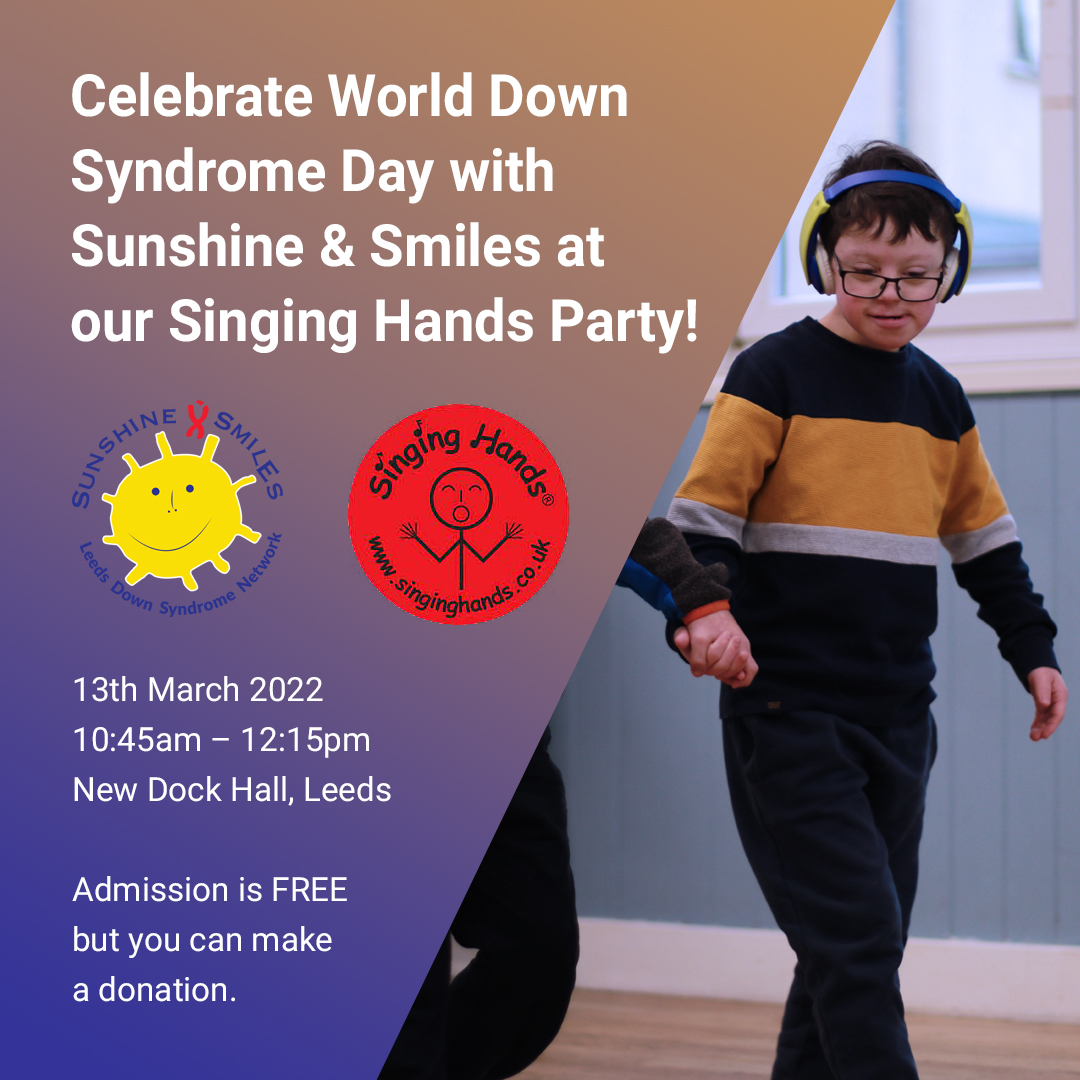 The event will be an hour long show with complimentary tea, coffee, squash & biscuits.
We want to make sure the event is accessible to all of our families so we're not charging for tickets but if you can make a donation this will be gratefully received; there are options to do this when booking your places – just select the relevant amount that you would like to donate.
We are able to provide transport for those who need it to attend and please do also let us know on your booking form if you need any free from alternatives to biscuits; there are options to let us know about these requirements when you book your places.
Please click here to book. The Deadline to book is 8th March.
If you do need to let us know anything else or have any questions please email us on: adminteam@sunshineandsmiles.org.uk
We can't wait to see you!