Swimming sessions for Sunshine Families 
Sessions are 40 minutes long and we will run 2 sessions of 4 pods on a fortnightly basis. The 1st pod will run from 3.15pm to 3.55pm followed by 20 minutes between sessions, with the 2nd session being from 4.15pm to 4.55pm with 20 minutes to exit the baths.
Each pod will be a 1/4 of the pool – 2 shallow end pods & 2 deep end pods (your child must be able to swim without arm bands or floats for the deep end pods) with a maximum of 6 people from the same family or support bubble in each pod.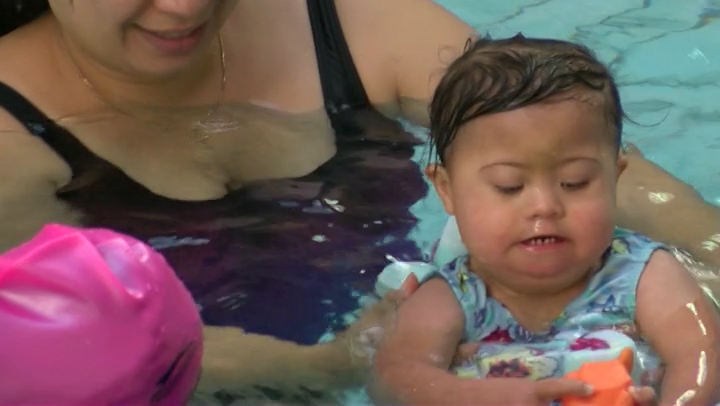 All sessions must be booked in advance and spaces are released for booking the Saturday before the swim session. The link to book is: Sunshine & Smiles Swimming
We will then ensure we pass family details to Bramley for the purposes of NHS track & trace & for checking into the session.
There will be two teachers available on the poolside to give advice & guidance to families during the session, unfortunately teachers cannot be in the water with children due to ensuring social distancing & the session being Covid secure.
You will be allocated poolside changing cubicles on arrival and will need to use the same cubicles before & after your swim. Please ensure your group arrives swim ready – with costumes on under clothes and having showered or bathed at home. A toilet will be available but there will be no showering facilities.
We're looking forward to seeing everyone back in the pool!